FINDING STRENGTH AND LIVING WELL
Our state-of-the-art fitness gym is the perfect place to stay active and build strength through our group exercise classes or one-on-one with a personal trainer.
We are proud to provide HUR strength-building equipment to help build muscles, increase stamina and promote overall well-being. HUR's pneumatic (air-resistant) strength training solutions are uniquely designed for safe, effective, easy and enjoyable use.
Pneumatic resistance from air pressure – not weight stacks – provides optimal muscle loading
SmartTouch technology is highly customized and automated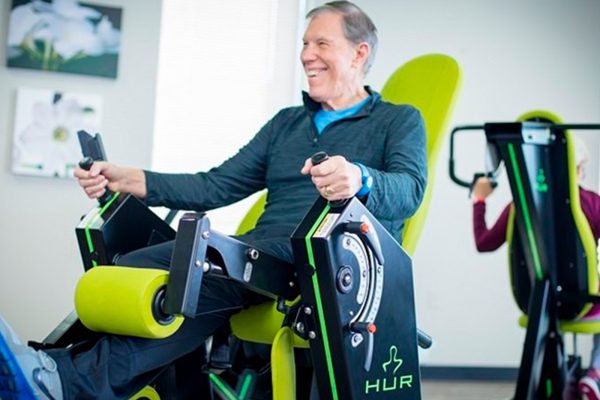 Easy access on and off is ideal for those with (or without) mobility devices
Natural transmission using air pressure follows the natural movement of the body, making it easy on joints and muscles
Zero starting loads yield faster results by starting at lower weights
Small, incremental resistance at a quarter pound increments allows for controlled progress and easy-to-see gains
Globally-known industry leader in strength training for older adults
Whether you've exercised all your life or never stepped into a gym, HUR fitness equipment offers the strength you need for the results you want:
Want to learn more about the features of the premium HUR equipment offered at Tessera of Brandon?
*As with any fitness program, participants should talk to their doctor before starting an exercise or strength-training program
WE'D LOVE TO HEAR FROM YOU